So.. How do you build a city?
I suppose you can do it brick by brick if you've got time and resources but what if you're
just one person? Well you can do what I did and use a really cool Add-on for Blender
called Scene City to help you with that task
It doesn't take too long to get the basic layout generated and after a few false starts I
started to get something that looked quite pleasing.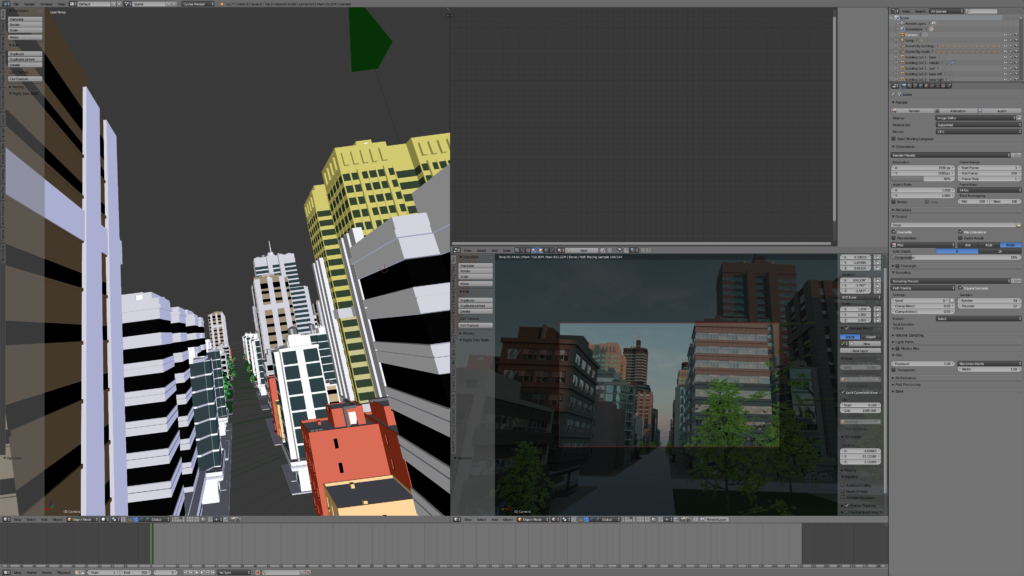 Blender and Cycles do a very good job with the rendering but I did have some problems
when exporting using FBX with the textures and materials. As a result I had to export
the OBJ to Cinema 4D then export from Cinema 4D as FBX. It was a minor fix and to be
honest I could have just used blender for the OBJ export – I probably will for my next
city.